Why preheat?
According to AeroTherm, who design and manufacturing efficient aircraft engine preheaters, "proper pre-heating reduces wear and tear and substantially extends the life of an engine". You can read more about why idling is not a good way to preheat the engine on their blog.
Aircraft owners all over the world have used our smart plugs to start aircraft preheaters remotely for many years, but up until now, nobody has shared their story with us. I asked one of our customers from Germany to send pictures and tell us more about how he uses iSocket to work with a preheater. Thank you, Thomas, we really love your story! Let's take a look.                             
---
Do you want to share your story? Please, contact me personally.
---
"I am using iSocket to control a pre-heater for an aircraft engine. I love the possibility to connect a temperature sensor to send an alarm SMS. Additionally, I would like to use the thermostat function to limit the engine temperature to a certain value." – Thomas started his story.
An industrial air heater is used to heat the engine with reverse airflow (as opposed to cooling during flight).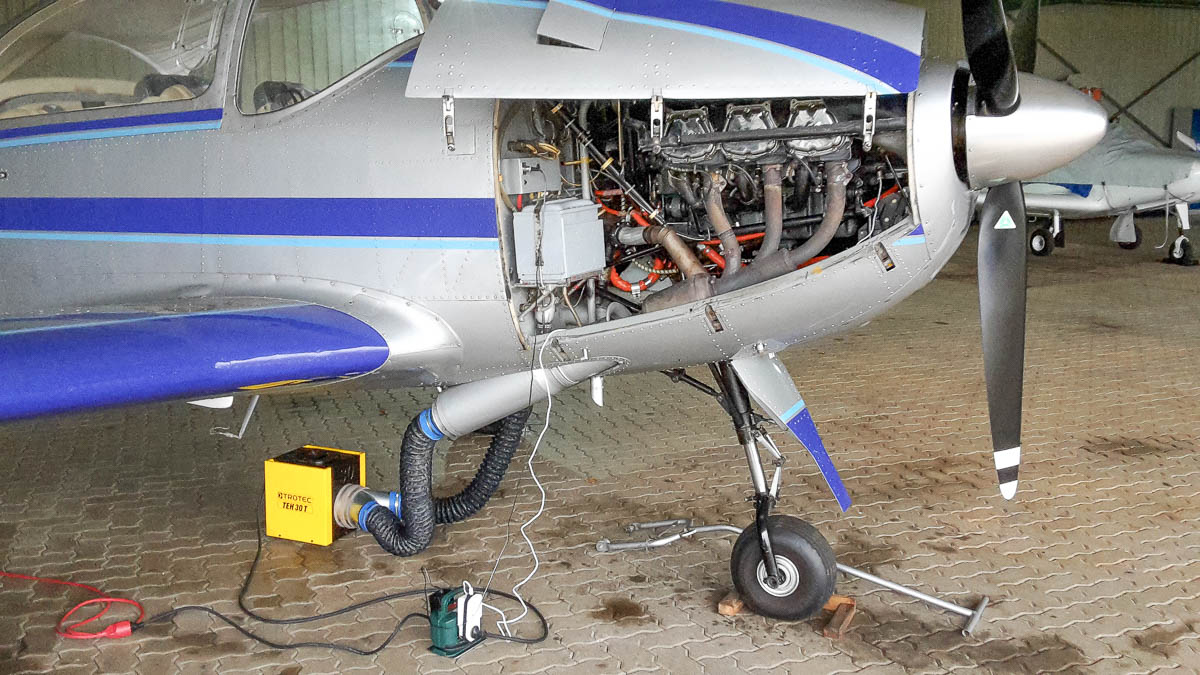 "I have mounted the temperature sensor to a solid copper block, which has a magnet (removed from an old HDD) glued to its back." – says Thomas.
Just look at this! Isn't it smart? When I first saw this I thought it was wood and was very surprised "why?"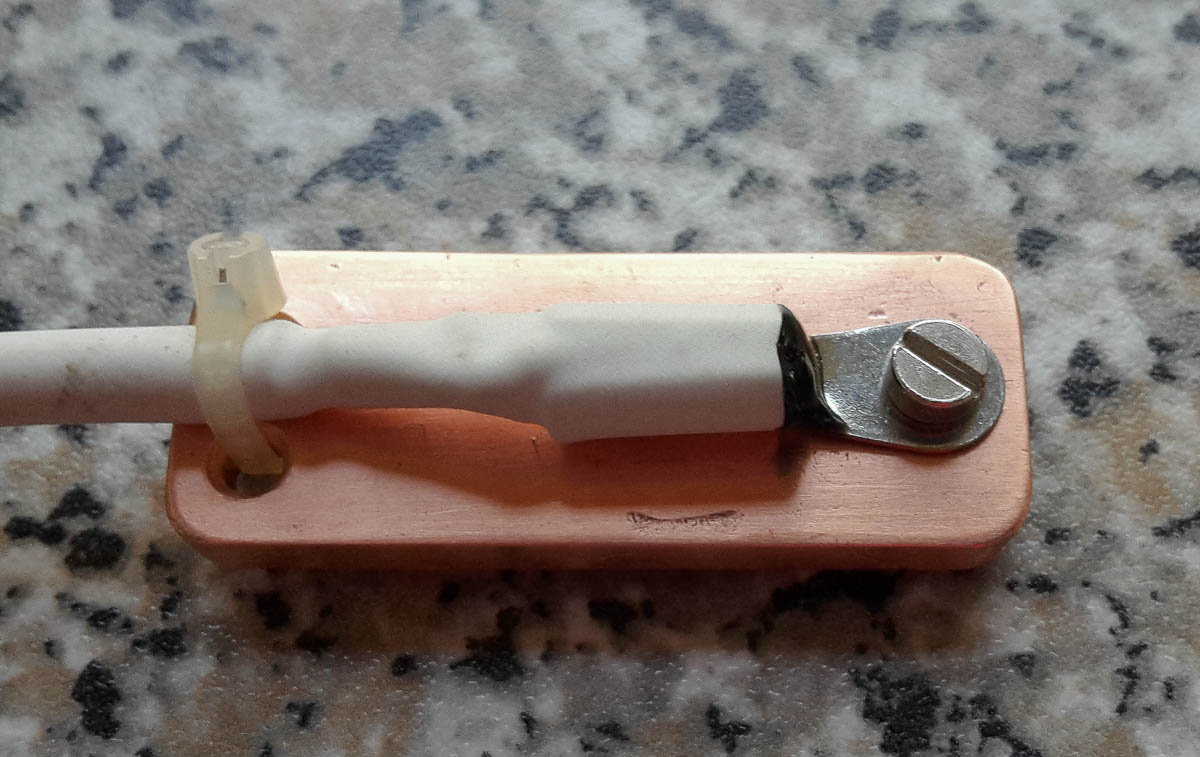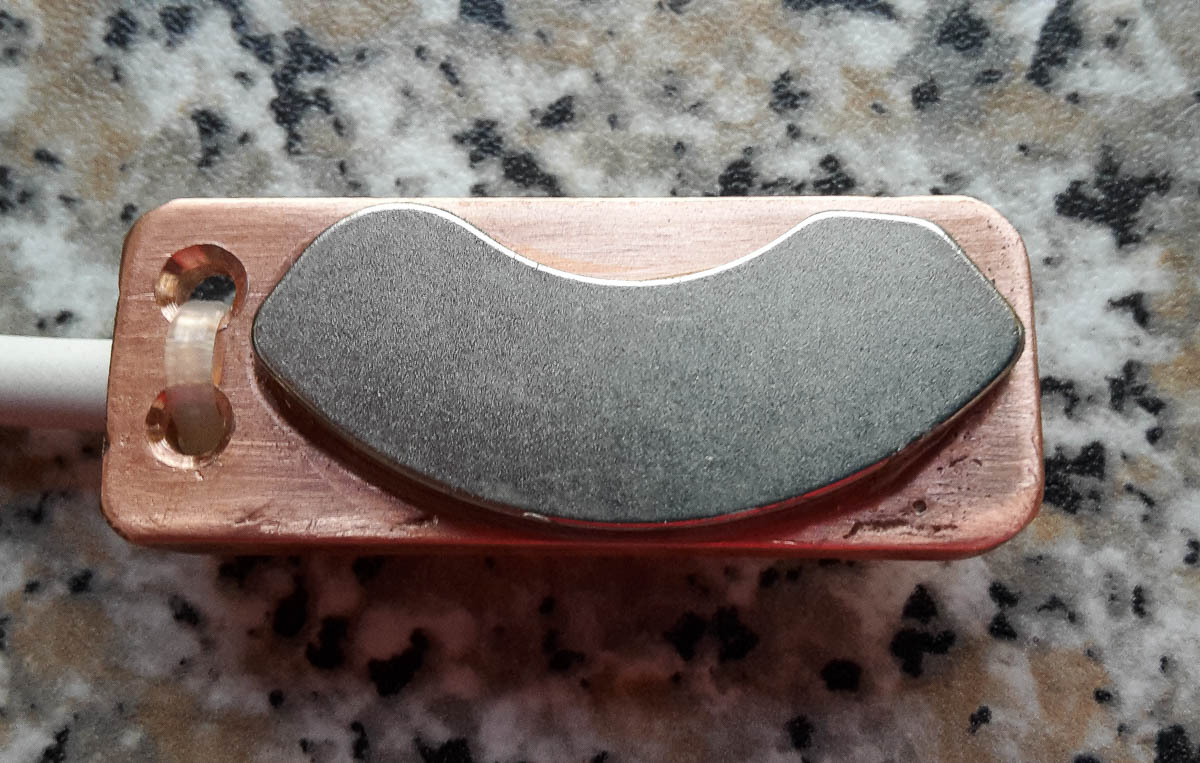 "Thus I am able to attach the temperature sensor temporarily to the engine."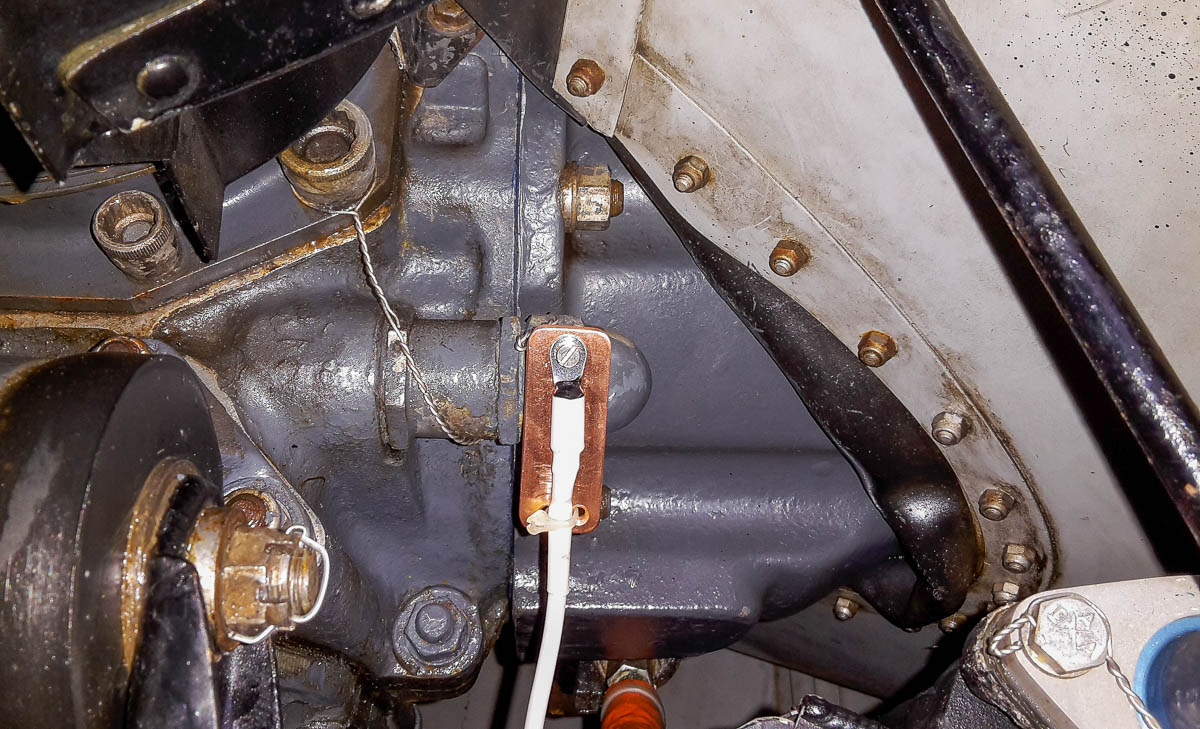 " As I found the temperature plug a bit too loose for this type of environment, I fixed the plug with an additional hook and loop strips."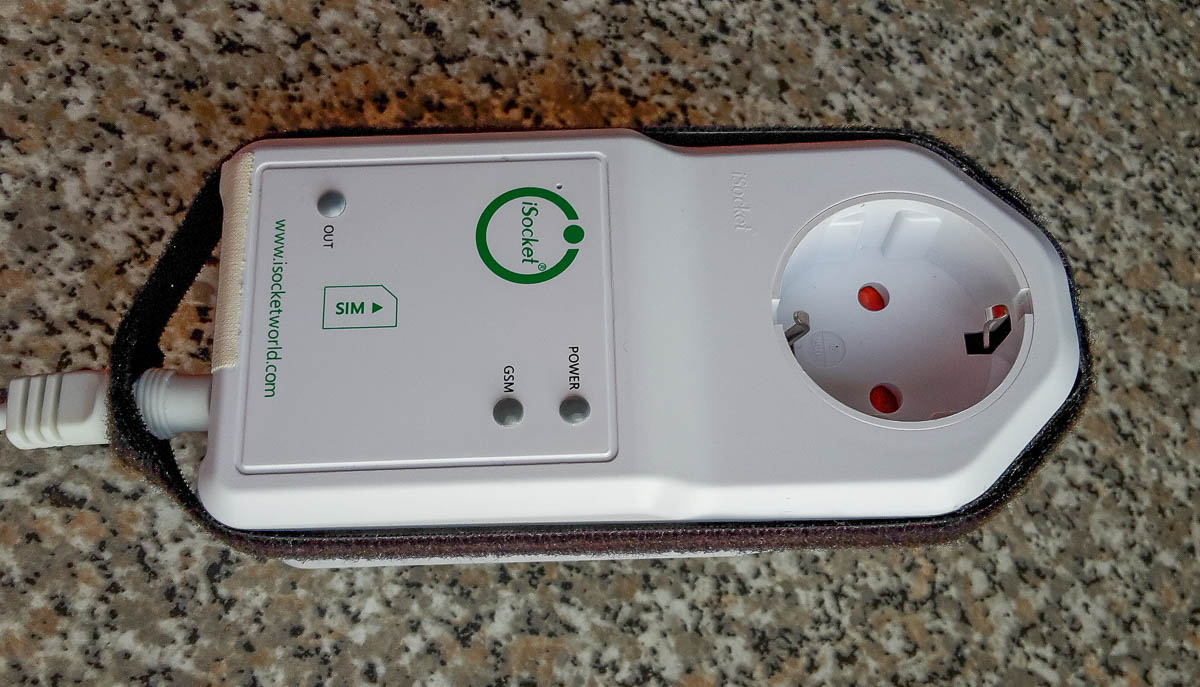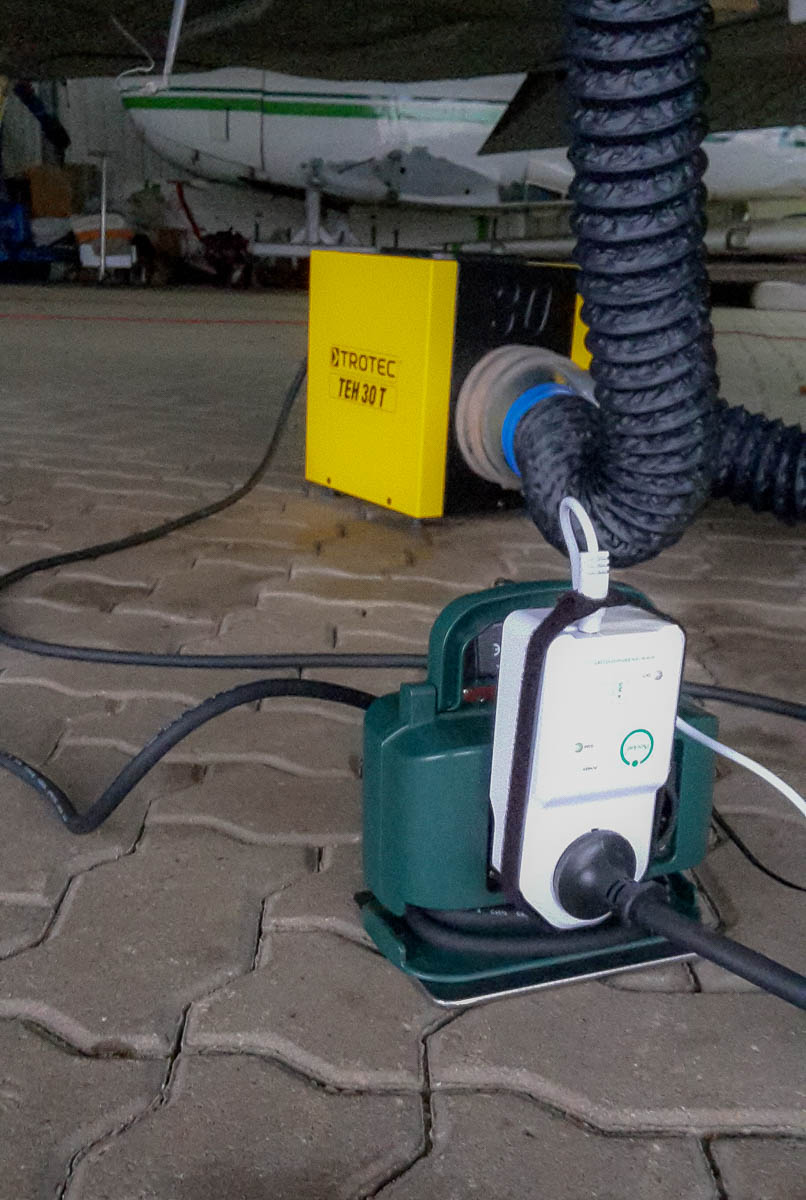 "Additionally, I wanted to combine a timer with the thermostat function enabling a thermostat mode for a predefined period of time. This would  be useful to switch off the heater in case of any contingencies that prevented me from sending the "THERMOSTATOFF" and "OFF" commands." – says Thomas.
Thank you Thomas for the feature request. Unfortunately, in our previous products this was not supported, but our new iSocket 3G has a scheduler that will support activation and deactivation of the thermostat in a predefined time – see more in this post.
Do you want to share your story or do you have a feature request? Please, contact me personally.